Vow Renewal Ceremonies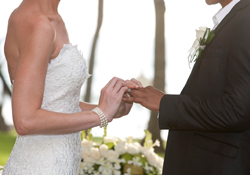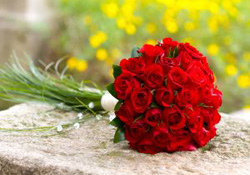 "Often the question is asked "Is there anything more beautiful in life than a young man and woman clasping smooth hands and hopeful hearts in the path of marriage? Can there be anything more beautiful than young love?
And the answer is given, "Equally as beautiful is the spectacle of that same man and woman finishing their journey together on their path, they're hands may be gnarled, but still clasped; their faces may be seamed, but still radiant; their hearts may be physically taxed and tired, but still strong with love and devotion for one another.
Anonymous"
Renewal of Vows Ceremony is a wonderful way to celebrate and acknowledge landmark anniversary such as 10th, 25th, or 50th. It can also be a reaffirmation for married couples who have come through challenging times or eloped.
For whatever reason you have decided to renew your vows, I am able to make it anything you want it to be, you can go unconventional or traditional. Have a time theme, include the family and make it fun, go to a far away destination. However you decide have fun and make it personal.
I will love to work with you to create a ceremony designed for your precise needs.